Kroneseder·Jama Petroleum Group and chemical giant BASF and other seven companies concluded technical cooperation
Recently, including the energy industry, it has become an important measure for many companies to carry out extensive and in-depth technical cooperation, promote the steady development of brands, and continuously improve the level of cooperation between enterprises. Shanghai Kesides Jiamei Petroleum Group Co., Ltd., which is deeply involved in the energy industry and manages three major brands (Zhongxun Hi-Tech Lubricants, Kesiders Lubricants, Kesiders-Jamai Lubricants), is in product service, supply guarantee and In the field of technical cooperation, the scope of strategic cooperation has been continuously expanded. After obtaining "technical support" from industry giants such as ExxonMobil, Afton, Infineum, Lubrizol, Ssangyong, etc. in the early stage, it recently added another cooperation with the world's largest chemical industry. The company - Germany's BASF Additives, as well as additive giants Croda in the UK, Lanxess in Germany, Clariant in Switzerland, INEOS UK, NH South Korea and Baida of China Taiwan have joined hands to conclude three strategic relationships in terms of product service, supply guarantee and technical cooperation.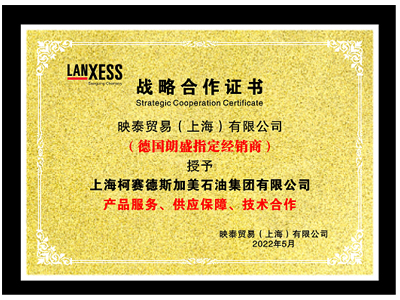 Kesai Des Jiamei Petroleum Group is a lubricant brand that integrates R&D, production, sales and service. It has core technology and a team of experts, and is committed to the integration of new thinking, new technologies, new tools and new processes in the energy industry It has contributed a variety of powerful and effective high-quality lubricant products to the world's lubricant field, including automotive lubricants, industrial equipment lubricants, aerospace lubricants, marine lubricants, metal processing oils, special synthetic lubricants Oil, and industrial greases and other nine series of fist products.
For a long time, Kesai Des Jiamei Petroleum Group has adhered to the development concept of steady progress, technological innovation, and leading service, and has linked high-quality supply guarantee, reliable product quality, excellent product functions and excellent partner programs. In order to build the foundation for the rapid development of the brand. Adhering to the concept of green lubrication, Kesai Desgamei plans and implements a "strategic three-stage" plan, in which the first stage is devoted to the development of petroleum products including automotive lubricants, industrial lubricants, aviation lubricants and marine lubricants. and upgrading, energy technology and application, and deeply cultivate the fields of electric power, steel, chemical industry, glass, papermaking, textile, shipping, industrial and mining machinery, metal processing, automobile manufacturing, automobile maintenance, marine operation, aerospace and other fields involving lubricating oil application.